Library Highlights
Featured eBooks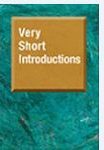 Very Short Introductions, first published by Oxford University Press in 1995 as a print series, is now available as an online resource. Very Short Introductions are the perfect introduction to subjects you previously knew nothing about.
The Fermilab Library subscribes to the Science and Mathematics Section of Very Short Introductions.  The Science and Mathematics module provides access to titles in the science and mathematics subject area, ranging from Chaos and Superconductivity to Fossils and Fractals.

Artech House eBooks – Practical Books for Engineering Professionals
The Fermilab Library subscribes to Artech House eBooks – Practical Books for Engineering Professionals. A leading technical book publisher, Artech House provides today's professionals and students with cutting-edge books and software from the world's top authorities.  Topics include: RF/microwave design, wireless communications, radar engineering, power engineering, computer security, and building technology.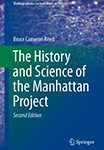 The History and Science of the Manhattan Project
This title is a new addition to our Springer eBook collection.
The development of atomic bombs under the auspices of the U. S. Army's Manhattan Project during World War II is considered to be the outstanding news story of the twentieth century. In this book, a physicist and expert on the history of the Project presents a comprehensive overview of this momentous achievement.
Resource Tools for Open Access Content
There are several tools available to improve access to and discovery of open access publications. The services below are free and eliminate the need to search several open access sites or repositories individually.  These tools can be used simultaneously through browser extensions, creating a wide search of OA content.
Unpaywall: A service providing an open and legal database of millions of open access scholarly articles, harvested from 50,000+ publishers and repositories. Unpaywall has a Chrome/Firefox browser extension that will alert you whenever an open access version of an article you are seeking is available.
Kopernio: Clarivate Analytics offers this Chrome/Firefox browser plug-in that provides free access to over 20,000 open access sources. Kopernio provides a pdf link when an open access source exists.  Users create a personal login and can store pdf's in a free "locker".
Open Access Button: This site allows you to search an article's URL, DOI, title, or other information to find open access versions. Open Access Button also has Chrome and Firefox extensions. Users click on the extension button from a paywalled article to initiate the search for open access content.  It also can contact the author directly when open access content is unavailable.
Access to Scientific Journals at Fermilab
The Fermilab Library is responsible for providing access to scientific journals and articles needed by researchers here. The most common means of access is by site license for online access to over 400 major journals such as The Physical Review set, Nature, Nuclear Instruments and Methods, and the Science Direct/Elsevier High Energy Physics and Astronomy Backfile, which includes articles up to 1995 in 20 prominent journals. For a complete list of available journals, see our Journal List.  For instructions on how to access our online journals from off site, click here.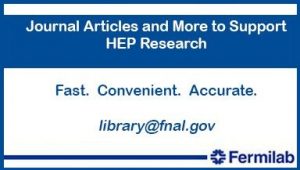 ---
Subscribe to the New and Suggested Books email from the library
here.
---